Step 3 - Back panel and unit alignment
Build the back panel and align the unit on it
The back panel is made of plywood and is 750mm X 600mm x 12mm.
You now need to align the unit on the back panel. Leave enough space at the bottom to fit the electronics and also be sure to center align it horizontally.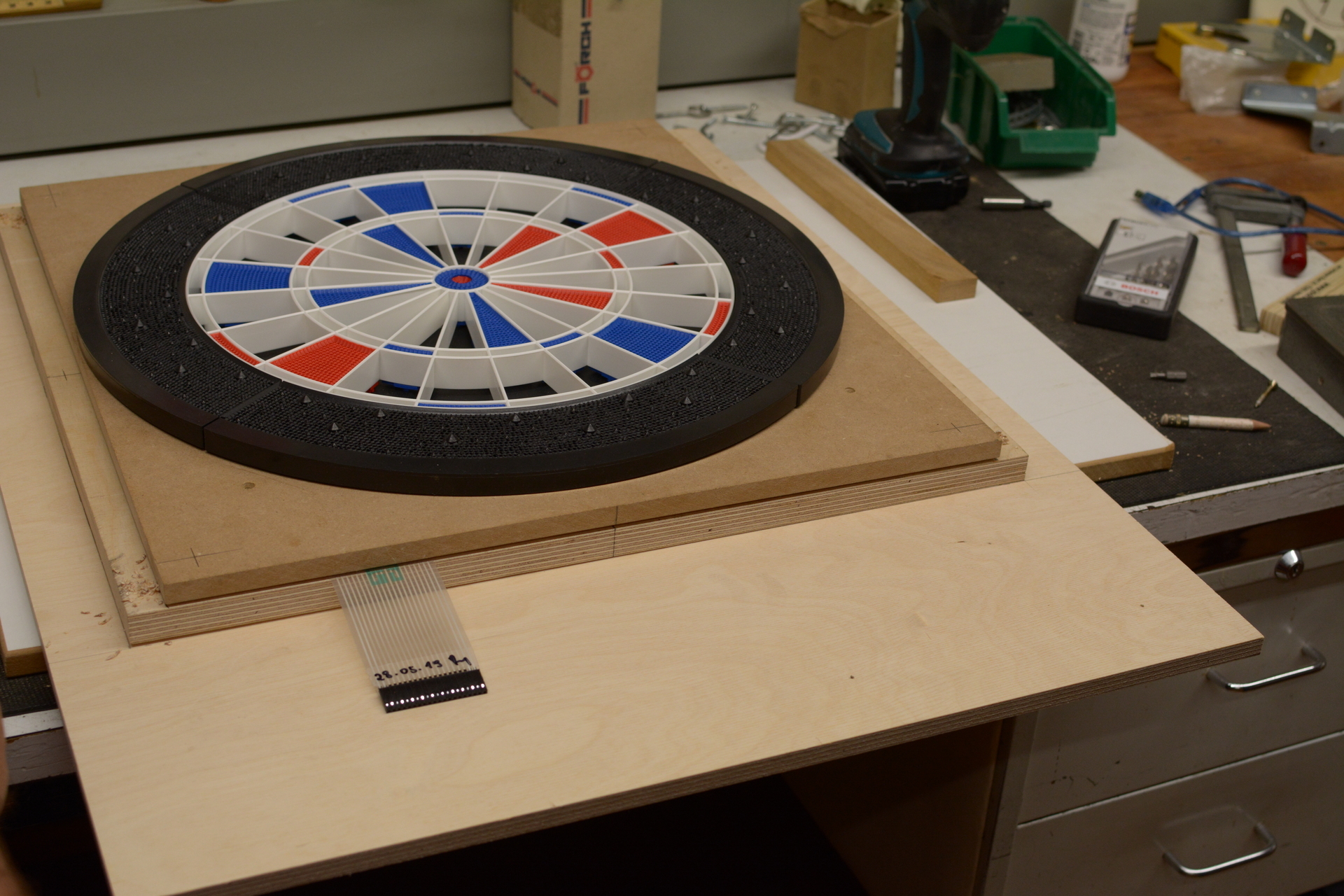 Then you drill through the matrix board and the back panel in every of the 4 corners. I just glued in threaded screws to the back side of the back panel to be able to fixate the unit from the top side of it.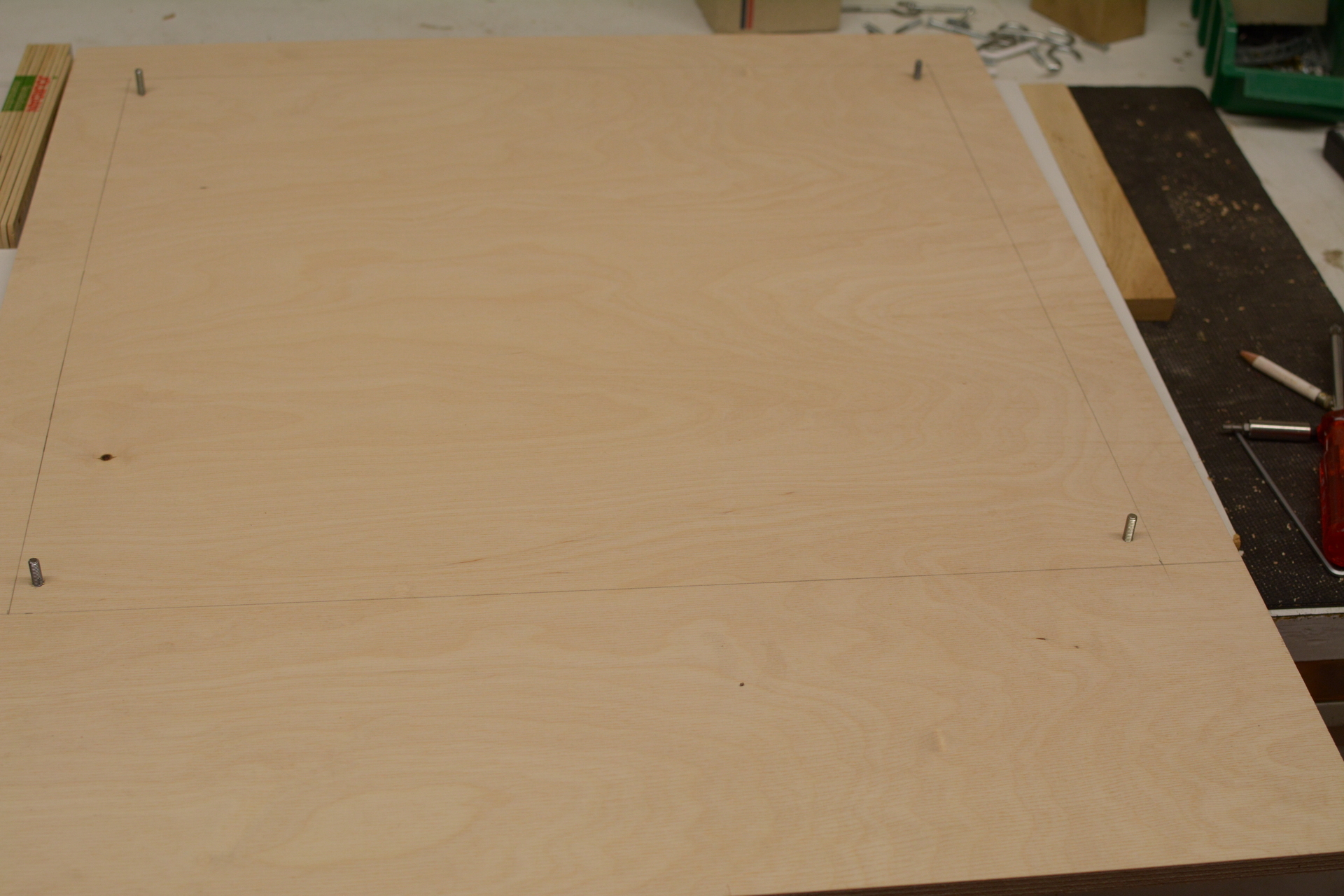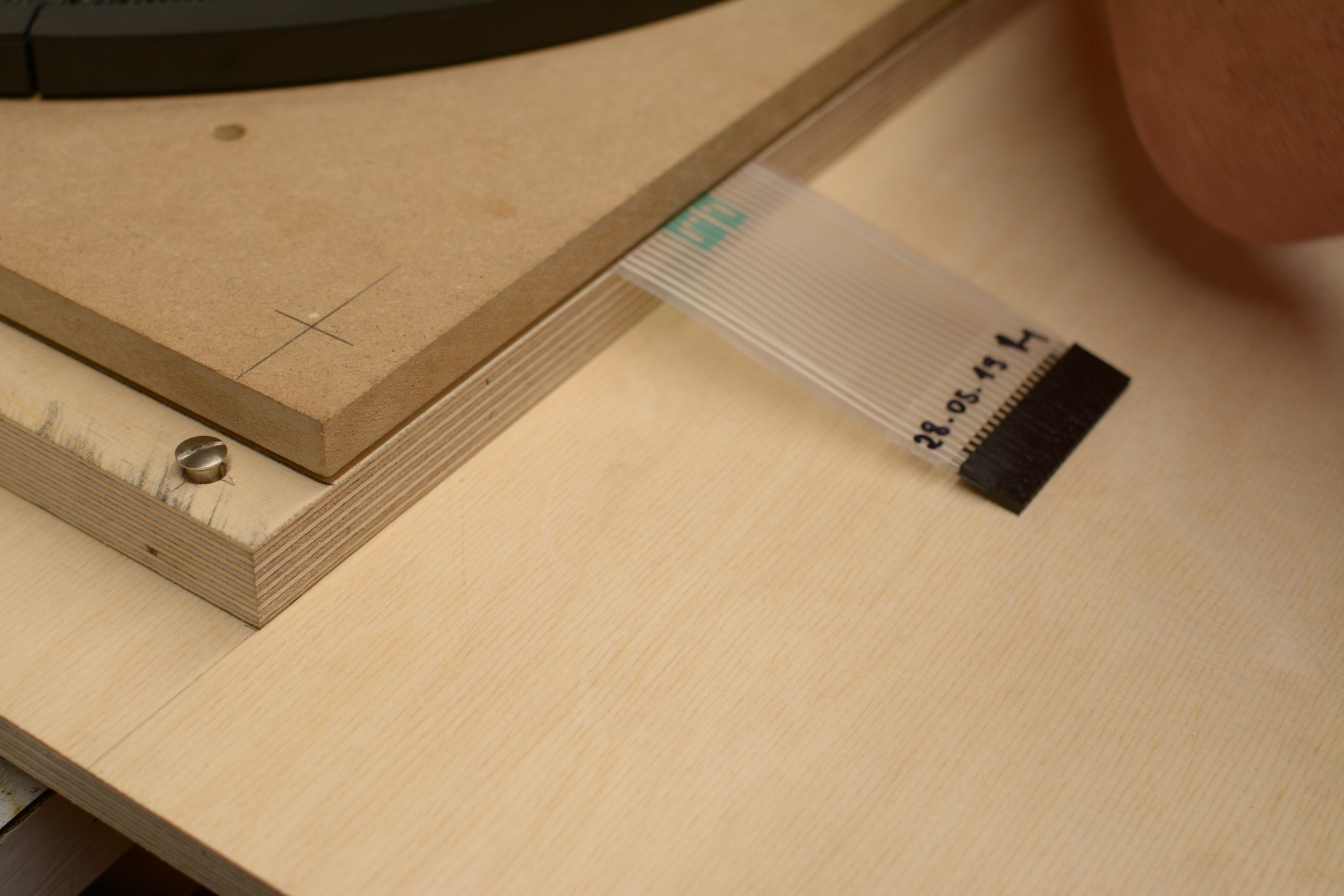 This step is now finished. Next up: the door.